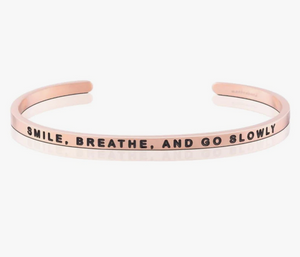 These simple words are the foundation of a happy, calm, and fulfilled existence. Remember to focus on one thing at a time and give it your all. Stay calm, look on the bright side, and keep going. Because it's all about the journey, not the destination.
Fully adjustable, one size fits most.
Gold & rose gold bracelets are 18K gold dipped.