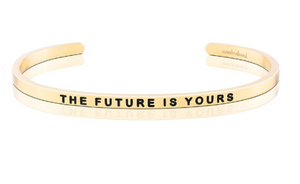 To look to the future, to let go of the past, to learn you have all you need within you. Is growth that will always last. Continue stepping forward, trust the path ahead. The future is yours, you will not be misled.
Fully adjustable, one size fits most.
Gold & rose gold bracelets are 18K gold dipped.