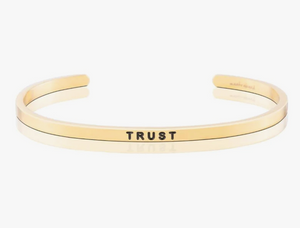 To trust, is to know and have faith that there is a divine plan in every moment in your life. Let go of what you cannot control and trust the process. Be present and experience life as it unfolds. Trust your journey. All is well. 
Fully adjustable, one size fits most.
Gold & rose gold bracelets are 18K gold dipped.